Dental Services Available in Topeka, KS

Our Mission
Ad Astra Family Dentistry is committed to providing our patients with exceptional dental care in a compassionate, professional and safe environment. We enjoy providing preventive and comprehensive dentistry for patients of all ages. We pride ourselves in maintaining a friendly, educational, and family-oriented dental practice. Your comfort is of the utmost importance for Drs. Greg and Eric Johnson.
---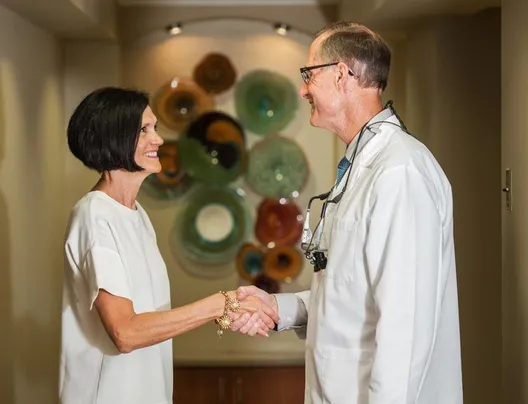 What dental services can Ad Astra Family Dentistry do for you and your family?
Regular dental visits are essential to make sure oral health problems — from tooth decay to oral cancer — are detected and treated in a timely manner. At our office, your total oral health is our ultimate goal. We want to make sure your teeth are in optimal health and you love your smile!
Ad Astra Family Dentistry utilizes the latest technology to help you feel at ease and minimize discomfort. From sedation dentistry to our caring friendly team, we go out of our way to provide you with a positive dental experience.
Our family dental services include professional teeth cleaning for adults and children, fillings, periodontal therapy, root canal treatments, single Crowns and Bridges, Dental Implants, Teeth extractions, Full or Partial Dentures, Porcelain Veneers, Teeth Whitening services, Sleep Apnea Treatment, and Dental Emergencies. All of your dental needs can be met right here at Ad Astra Family Dentistry!
---